For anyone who doesnt have a foot phobia like myself, I have fantastic news for you!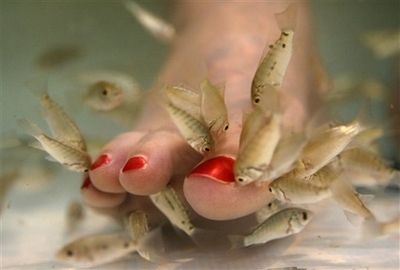 Fish Pedicure!
Clerys are treating customers to Free Fish Pedicures!! The treatment will be available from Thursday April 14th to Saturday April 16th! Phone (01) 817 3287 to make an appointment.
Please let me know how you get on!